Santa Rosa Junior College's High School Dual Enrollment program is designed to provide current high school students, who are enrolled in the 9th grade or above, the opportunity to get an early start on their college experience. This program provides enrichment opportunities for high school students who can benefit from college level instruction.  
All college coursework is governed by the Family Rights and Privacy Act (FERPA) which allows the release of academic information, including grades, to the student only – regardless of age.  Academic information is not released to parents or third parties without the consent of the student.  
HIGH SCHOOL STUDENTS ENROLL FOR FREE. The $46-per-unit registration fee is waived for high school students enrolled in 11 units or fewer. High School students choosing to enroll in over 11 units are responsible for all fees for the total number of units enrolled in the semester or term.  Some courses may require payment of a material fee (see course description in class schedule).  High school students are still required to pay the Student Health Services Fee, student center fee, transportation fee, course fees, and purchase their own textbooks as recommended or required for their college courses.
ENROLLMENT REQUIREMENTS FOR HIGH SCHOOL STUDENTS:
High school dual enrollment students who attend Santa Rosa Junior College, are considered new students each semester and must complete the following steps each semester:
High school Dual Enrollment Student Enrollment Map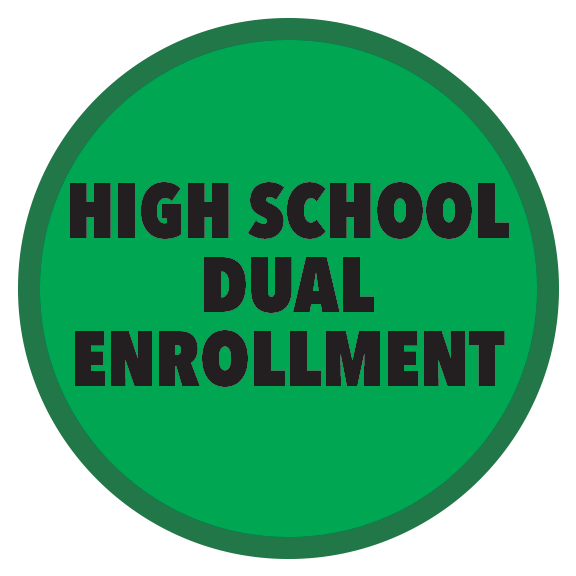 NOTE:  Students will only be permitted to register for classes that their high school principal or school designee approves.  Each form needs to be electronically signed by the student, parent, and principal/designee in order to be accepted and processed by the SRJC Admissions Office.
Assessment and Placement:
Assessment is required for enrollment in math and English classes. Because many classes at the college has a prerequisite for English and math, it is advisable to complete your assessment. As a high school dual enrollment student, you can complete your assessment through one of the methods below.

Math Placement: 9th grade – 11th grade
Students who are currently in the 9th – 11th grade and wish to take math, or a course with a math prerequisite may report their current high school records. 9th, 10th, and 11th grade dual enrolled students must report their information each year in order to receive a placement that reflects their current high school records and math background.  A student's math placement will expire at the end of their 9th, 10th and 11th grade years allowing an opportunity for the information to be refreshed Please visit our website to learn more about how your math placement is calculated.
English Placement: 9 – 11th grade
Students who are currently in the 9th – 11th grade and wish to take English, or a course with an English prerequisite, will need to do the Guided Self-Placement. The guided self-placement activities will allow students to enroll in English 1a and all other lower-level courses.
Currently in 12th grade
Students who are currently in the 12th grade will use their completed 11th grade high school records to place into a Transfer level English and math class. Please visit our website to learn more about how your placement is calculated.

Most students who have completed 11th grade will receive an automatic placement in English and Math once they apply to SRJC. If you do not see a placement result in your SRJC Portal or find that your reported high school GPA or math coursework is wrong, you will need to update your high school records.
Advising for Four-year Universities:
SRJC faculty and staff will not advise students on the requirements to enter a four-year university as a freshman, including coursework to meet the A-G credits. These questions should be directed to high school counselors or university admission officers.
Course Prerequisites:
All applicants are required to fulfill course prerequisites. A prerequisite is a condition of enrollment that a student is required to meet in order to demonstrate current readiness for enrollment in a course. It is the student's responsibility to ensure all course prerequisites are met and the Prerequisite Equivalency Form and high school transcripts are filed (if needed) prior to enrollment. The SRJC Prerequisite Equivalency Form is provided on our website at: http://admissions.santarosa.edu/forms.
Registration Delays:
The following conditions might affect or delay college admission: failure or insufficient time for application processing, placement testing, prerequisite verification, and/or limited college course offerings.
Code of Conduct/Academic Standards:
Dual enrolled students are expected to complete all course requirements, maintain a 2.0 grade point average or better in all college courses, and adhere to SRJC's Code of Conduct (refer to the College Catalog and/or Student Handbook).
Withdrawals:
Official withdrawal is the responsibility of the student. A student who does not officially withdraw may receive a penalty grade. Details on these policies are in the class schedule.
Limitations on Enrollment:
High school dual enrolled students may enroll up to 11 units in all semesters and terms.
There is limited enrollment in Kinesiology (formally Physical Education) activity classes for high school dual enrollment students. Only 10% of the total class seats available may be high school dual enrollment students. (Example: Total class seats = 40; high school dual enrollment total allowed= 4 students).  This 10% limit applies to all semesters at SRJC, including summer term. NOTE: This 10% limit does not apply to DANCE courses.
Dual enrolled high school students may not enroll in any English 300 level courses.  However, high school students may enroll in English 100 through English 1A, provided placement scores allow enrollment and pre-requisites have been met.
Summer term only: Pursuant to Education Code 48800(d)(1), for any particular grade level, a principal of a high school may not recommend for community college summer term more than 5% of the total number of students who completed that grade level (9th, 10th, 11th, 12th) immediately prior to the time of recommendation.
An Application for Admission for the semester in which the student is applying, must be submitted before the Santa Rosa Junior College High School Dual Enrollment Program Request form can be processed.