Welcome to Santa Rosa Junior College Online Application for Admission. 
Please read the following before starting your application.
Home schooled high school students ENROLL FOR FREE.
The $46-per-unit registration fee is waived for high school students enrolled in 11 units or less.
ENROLLMENT REQUIREMENTS FOR HOME-SCHOOLED STUDENTS:
Students enrolled in ISP/Independent Study Program through a district high school must obtain a signed high school dual enrollment form from their district high school.
Complete an SRJC Application online as a high school student:

CCCAPPLY: Begin Application for Admission


Obtain Private School Affidavit from the California Department of Education
Complete the High School Dual Enrollment Request Form, uploading the private school affidavit when submitting the form.
Follow all other requirements pertaining to high school students.
After applying, review the steps for high school dual enrollment students.

 
High school Dual Enrollment Student Enrollment Map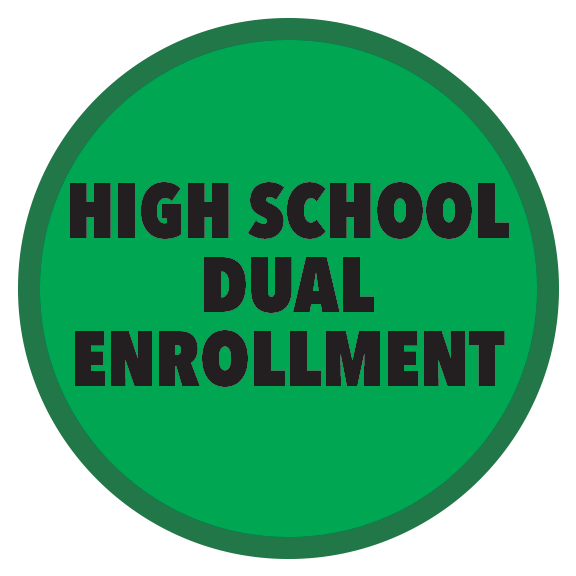 NOTE: ​If a Private School Affidavit has NOT been filed, all of the following are required:
Letter of release, (signed by the principal) from the school district of residence that specifically releases the student from compulsory attendance in the district's K-12 system


Student needs to provide a graded transcript from previous coursework, if available.


A statement on official letterhead from the person in charge of the student's academic coursework (preferably the public school counselor or principal) that the student is adequately prepared for, and can benefit from, advanced scholastic or vocational, degree-applicable college coursework. Parent may indicate this coursework if a school representative is unable to.
Assessment and Placement:
Assessment is required for enrollment in math and English classes. Because many classes at the college has a prerequisite for English and math, it is advisable to complete your assessment. As a high school dual enrollment student, you can complete your assessment through one of the methods below.

Math Placement: 9th grade – 11th grade
Students who are currently in the 9th – 11th grade and wish to take math,  or a course with a math prerequisite may report their current high school records. 9th, 10th, and 11th grade dual enrolled students must report their information each year in order to receive a placement that reflects their current high school records and math background.  A students math placement will expire at the end of their 9th, 10th and 11th grade years allowing an opportunity for the information to be refreshed Please visit our  website to learn more about how your math placement is calculated.
English Placement: 9 – 11th grade
Students who are currently in the 9th – 11th grade and wish to take English, or a course with an English prerequisite, will need to do the  Guided Self-Placement. The guided self-placement activities will allow students to enroll in English 1a and all other lower level courses.
Currently in 12th grade
Students who are currently in the 12th grade will use their completed 11th grade high school records to place into a Transfer level English and math class. Please visit our  website to learn more about how your placement is calculated.

Most students who have completed 11th grade will receive an automatic placement in English and Math once they apply to SRJC. If you do not see a placement result in your SRJC Portal or find that your reported high school GPA or math coursework is wrong, you will need to update your high school records.
Course Prerequisites:
All applicants are required to fulfill course prerequisites. A prerequisite is a condition of enrollment that a student is required to meet in order to demonstrate current readiness for enrollment in a course. It is the student's responsibility to ensure all course prerequisites are met and the Prerequisite Equivalency Form and high school transcripts are filed (if needed) prior to enrollment. The SRJC Prerequisite Equivalency Form is provided on our website at: http://admissions.santarosa.edu/forms.
Registration Delays:
The following conditions might affect or delay college admission: failure or insufficient time for application processing, placement testing, prerequisite verification, and/or limited college course offerings.
Code of Conduct/Academic Standards:
Dual enrolled students are expected to complete all course requirements, maintain a 2.0 grade point average or better in all college courses, and adhere to SRJC's Code of Conduct (refer to the College Catalog and/or Student Handbook).
Withdrawals:
Official withdrawal is the responsibility of the student. A student who does not officially withdraw may receive a penalty grade. Details on these policies are in the class schedule.
Limitations on Enrollment:
High school dual enrolled students may enroll up to 11 units in all semesters and terms.
There is limited enrollment in Kinesiology (formally Physical Education) activity classes for high school dual enrollment students. Only 10% of the total class seats available may be high school dual enrollment students. (Example: Total class seats = 40; high school dual enrollment total allowed= 4 students).  This 10% limit applies to all semesters at SRJC, including summer term.
Dual enrolled high school students may not enroll in any English 300 level courses.  However, high school students may enroll in English 100 through English 1A, provided placement scores allow enrollment and pre-requisites have been met.
Summer term only: Pursuant to Education Code 48800(d)(1), for any particular grade level, a principal of a high school may not recommend for community college summer term more than 5% of the total number of students who completed that grade level (9th, 10th, 11th, 12th) immediately prior to the time of recommendation.
An Application for Admission for the semester in which the student is applying, must be submitted before the Santa Rosa Junior College High School Dual Enrollment Program Request form can be processed.