---
NOTE: The DEADLINE to apply for your degree and ensure that your name is included in the 2023 Commencement Program is: Saturday, April 1, 2023.
---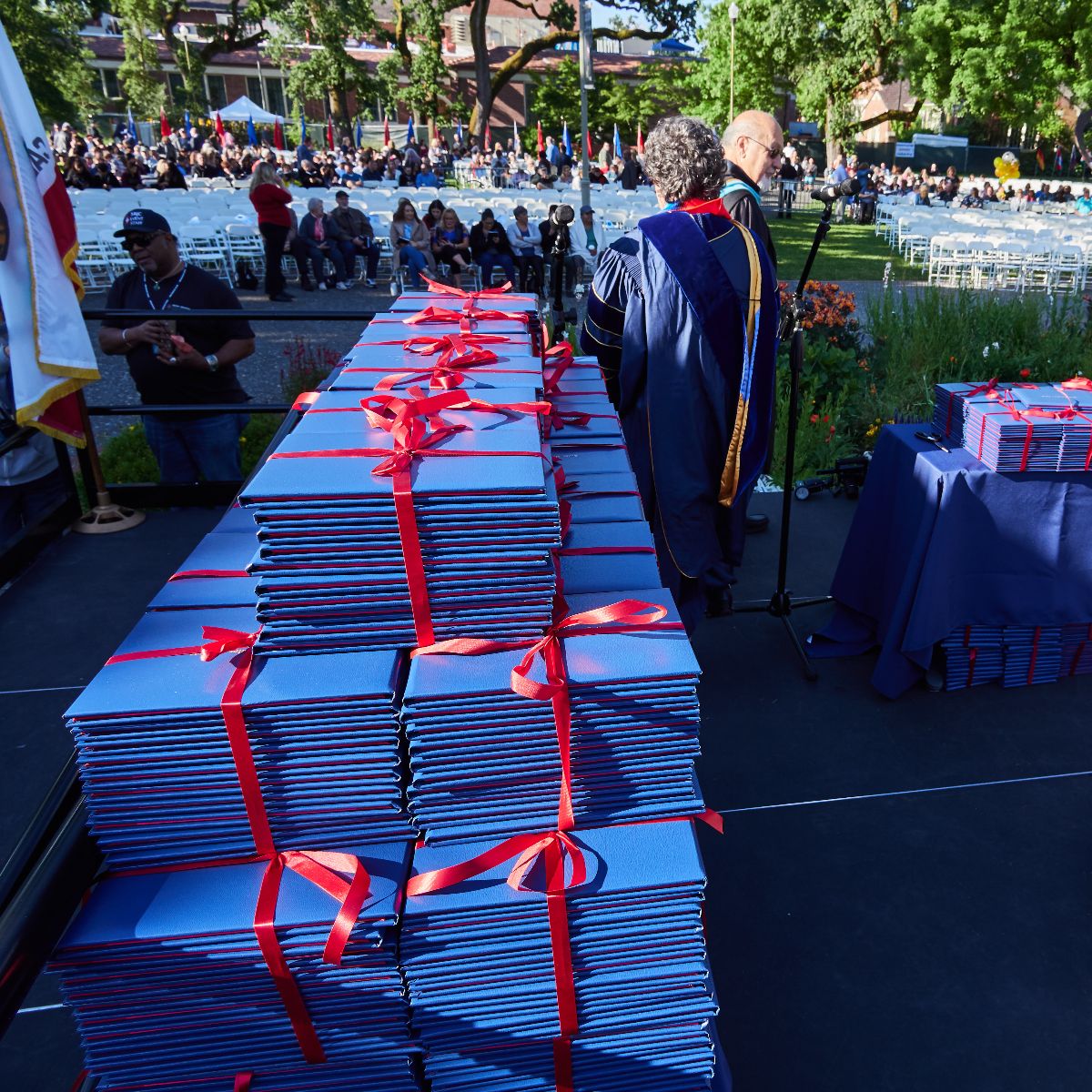 To receive an Associate in Arts and/or Associate in Science degree a student is required to submit an "Application for Degree." This online application should be submitted as soon as the student has registered for classes in the semester they intend to graduate. The deadline to apply and ensure that your name is included in the Commencement Program is Saturday, April 1st . For instructions on how to apply for your degree, click here.
Students are urged to consult a counselor with questions regarding SRJC's approved majors and degree requirements.  All students must graduate with an approved major.     
Note: Student Portal login and degree audit required when applying for your degree. Please review Instructions for applying for your degree.
Review the degree application review timeline
Official transcripts from all colleges previously attended should be submitted as part of the graduation review process. This process reviews coursework completed at SRJC and, when applicable, applies transfer college coursework to the SRJC associate degree and major requirements. Applicants will be notified of their eligibility for the degree.
The annual commencement ceremony will be held on May 27, 2023, for summer 2022 and fall 2022 graduates and eligible spring 2023 degree candidates. Students eligible to participate in the ceremony will receive information in mid to late April. Caps and gowns will be available for purchase in April at both the Santa Rosa and Petaluma campus Bookstores to eligible participants.
Spring diplomas will be mailed out to graduates in mid-July.  If your mailing address changes, please update the address in your student portal and notify the Evaluations office at (707) 527-4517.