The Summer 2023 Schedule of Classes is now available!
Apply now!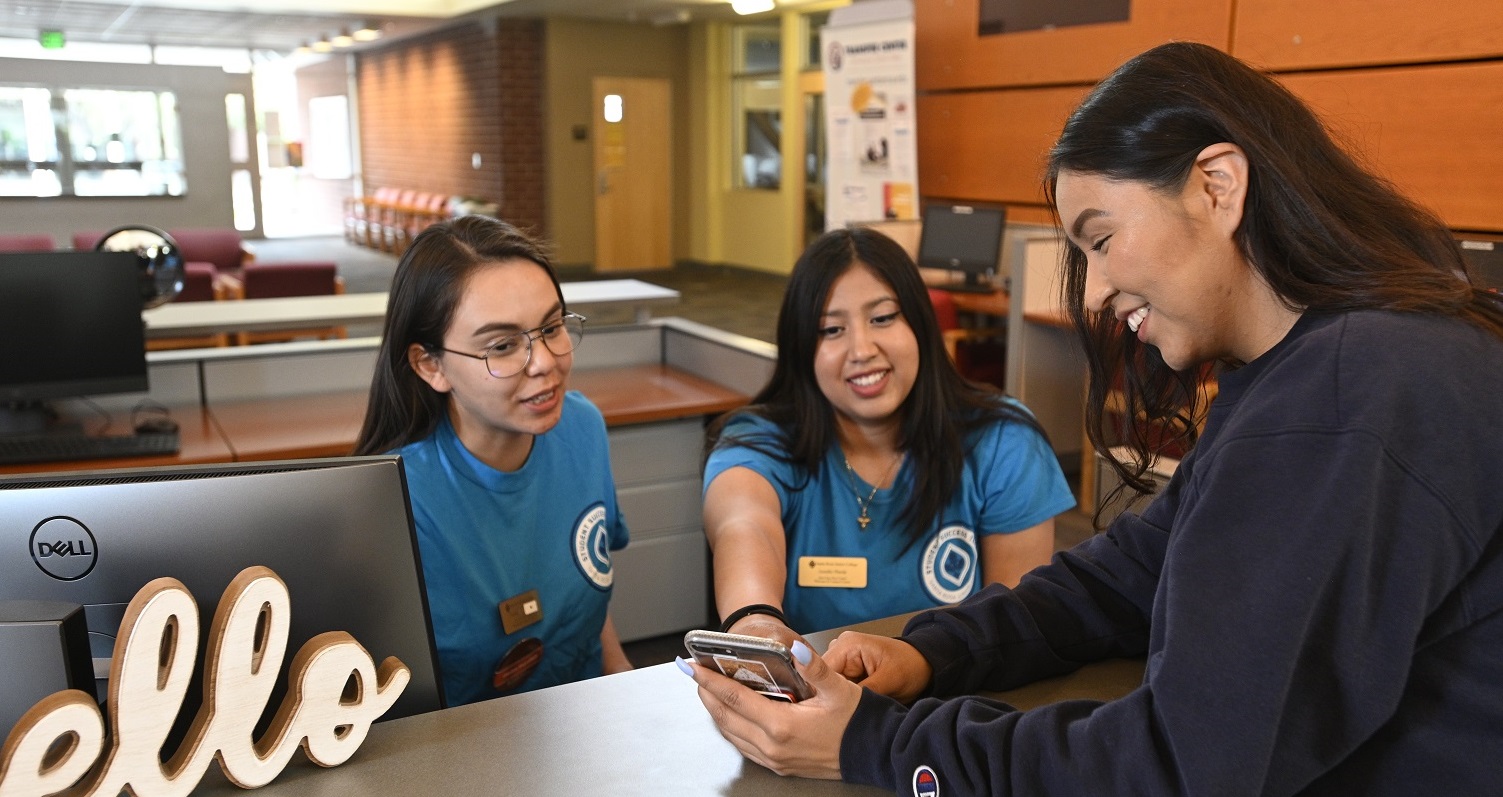 Frequently asked questions for the Spring 2023 semester
Will students have the option to change from a letter grade to a pass/no pass option for the spring 2022 and fall 2022 semesters?

Yes. Many of our courses allow students to receive a letter grade or a Pass/No Pass grade. Students who are currently enrolled in courses that allow for both options can switch to Pass/No Pass until the end of the spring 2022 and fall 2022 semesters via the Student Portal. It is highly recommended for students to talk to a counselor before opting to switch to Pass/No Pass since it will not necessarily be the best option for all students and could impact academic progress and/or the ability to transfer. If you have any questions about Pass/No Pass please contact Debbie Riedmuller in Admissions and Records at driedmuller@santarosa.edu. Please visit the Transfer Center's website for up-to-date information.

Academic probation, dismissal, and financial aid - No Pass (NP) grades received during this semester will not affect the calculation of a student's academic probation or dismissal status throughout a student's lifetime enrollment at SRJC. However, the federal government still considers an "NP" as a failing grade. At this moment, NPs will affect students' academic progress (SAP) for purposes of federal financial aid eligibility on Pell Grant, Federal Supplemental Educational Opportunity Grant (FSEOG), and student direct loans.

Students working toward transferring to a four-year university should consult with an SRJC counselor prior to opting to take a class for Pass/No Pass.

Did the college remove limits on the number of Pass/No Pass units students could take?

Pass/No Pass limits are currently waived due to the coronavirus pandemic.

The Board suspended procedure 3.10P, section 1.A, in order to temporarily remove the Pass/No Pass limits of 3 units per semester and the maximum of 12 units for all semesters. This suspension will continue through the fall 2022 semester and will remain as long as the state of emergency is in place. Students may choose the Pass/No Pass option for any courses that allow it and will not be penalized with degree or certificate requirements.

In-Person Vaccination Mandate

SRJC has implemented a vaccination mandate for all in-person classes and services. Please keep in mind that there is no requirement to provide proof of vaccination to enroll in online/remote classes.

The day after registering for an in-person class, you will receive an email and text notifications from SRJC's CLEARED4 system asking you to upload proof of vaccination. You must upload your vaccination card or file an exemption within two weeks to avoid being dropped from in-person classes. Students who provided proof of vaccination during prior semesters do not need to resubmit their vaccination cards.

Students who register less than two weeks before starting an in-person class will have fewer days to provide proof of vaccination and may be dropped from in-person classes with less than two weeks' notice.

Students with approved medical or religious exemptions will be required to conduct two weekly COVID-19 tests at SRJC (outside testing will not be accepted).

Further information can be found at the Cleared4 for Students web page.
You can find the answers to many more questions at the Admissions FAQs page: 
For District-wide FAQs for students, please visit:
District-wide COVID-19 FAQs for students
Student Enrollment Map
Additional A&R Resources:
A&R Mission Statement:
The Admissions, Records, and Enrollment Development services provide critical support for the matriculation and instructional goals of District students. Its primary mission is to ensure open and equitable student access and assure that enrollment, record management and distribution, student confidentiality, grading, attendance accounting and reporting are consistently maintained and updated as state, federal and District policies change.