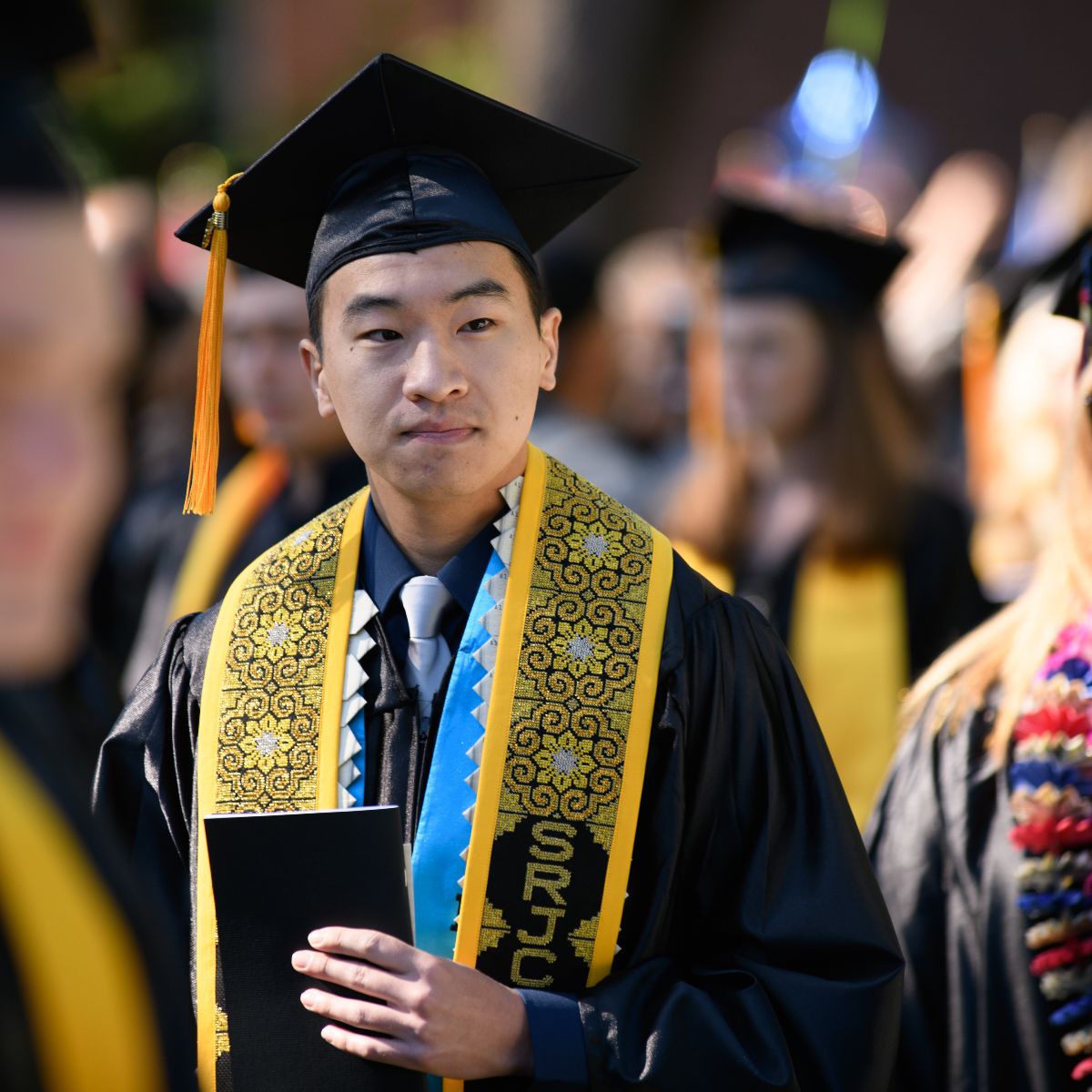 It has long been a tradition at Santa Rosa Junior College to honor the accomplishments of its students by choosing a commencement ceremony keynote speaker from among the graduating class. This has become one of the highest honors bestowed by the College. Each year Santa Rosa Junior College students with the highest academic records in the graduating class are invited to compete for the keynote speaker honor.
The qualifications for the application process are:
Student must have a minimum of 3.6 Local GPA (SRJC Only).
Student must be in good standing with the District with no current or pending disciplinary actions.
The selection process is held in April and a student will be chosen by the college "Graduation Speaker Selection Committee". The student speaker receives a scholarship from the Mead Clark and Herbert W. Slater Scholarship Fund in the amount of $1000.
Qualifying students who wish to apply for Mead Clark and Herbert W. Slater Scholarship Fund Scholarship must submit an Application for Graduation: https://admissions.santarosa.edu/apply-your-degree
Graduation Speaker Committee Structure
2 Faculty members (one member must be Forensics instructor)
2 Students
2 Administrators (Vice President, Student Services and Director, Public Relations)
2 Classified
Questions or comments about Student Speaker Scholarships may be directed to mlabrucherie@santarosa.edu.